Hiphop Forever Battles 2023
Hiphop Forever Battles 2023
Sunday 27 August 2023
Sunday 27 August 2023
In Paradiso - Main Hall, Upstairs Room, Basement
Doors: 17:30, Main programme: 18:30
Free entrance for children up to 8 years. If you stay at Paradiso after the battle, you can attend the club night (if you leave Paradiso, you have to buy a ticket)
This program is sold out. To register for the waiting list click here.
This program is part of Summer Dance Forever, an international HipHop dance festival. Organized in several venues around town, including Paradiso, Summer Dance Forever presents a great variety of dance performances, next level battles (hiphop, popping, locking, house and waacking), soulful club nights and workshops from iconic dancers to refresh and boost your skills. This year's festival takes place from 22-28 August. 
Hiphop Forever is a dance competition at the international festival Summer Dance Forever where the Top 24 best dancers in the world battle against each other in the style of Hip-Hop.

Whoever wants to win this battle will have to defeat the three judges. This is what sets Summer Dance Forever apart from all other dance battles around the world. At other events the judges give their judgment from a comfortable distance behind a desk, but at Summer Dance Forever nobody is safe! The judges are always big international names, but even then judges don't always win. The winner will achieve everlasting glory, win prize money and get to judge at a next event.
LINE-UP HIPHOP FOREVER BATTLES 2023:
Judges:
Icee
Jimmy Yudat
Salomon

DJ's:
Leroy Rey
Yugson
Hosts:
* John Agesilas
* JNM the Naked MC
* Lamine

PARTICIPATE?
Visit and register for our pre-selections on August 25!
Registration for participating dancers: Friday 25 August – 12:30
Start preselections: Friday 25 August – 16:00
Doors open: 12:30
Minimum age for participation is 12 years.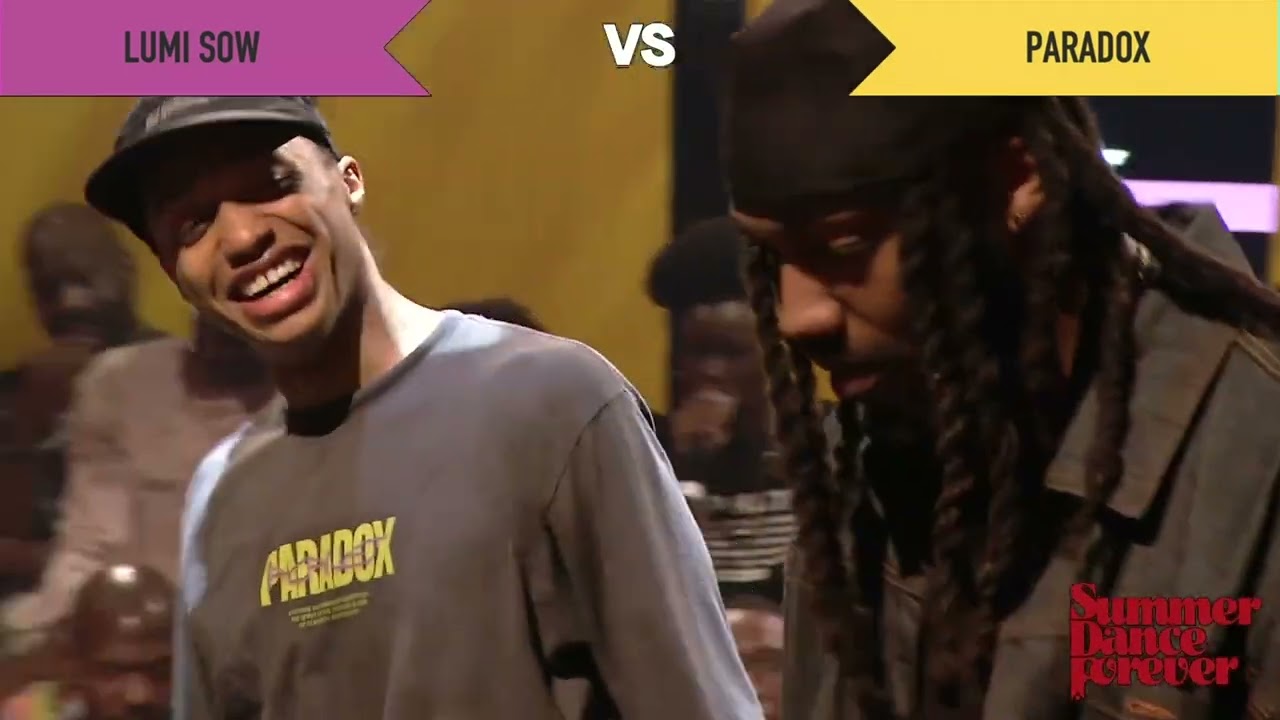 Winnter 2022
How to get to Paradiso
Paradiso is on the Weteringschans 6-8 in Amsterdam. That is very close to Leidseplein. From every part of the city there are trams heading towards Leidseplein. From there on out you can walk to Paradiso. Travelling by car is difficult, since there are only a few busy parking lots nearby.