The Nude Party + Fruit Tones
The Nude Party + Fruit Tones
woensdag 14 juni
Tolhuistuin
Doors: 19:00, Support: 17:30, Main programme: 20:30
Price including € 2,00 service fee
Including day membership
Dit evenement is gratis toegankelijk met de Indiestadpas 2023, hiermee kun je naar verschillende indieconcerten op diverse locaties in Amsterdam. Aanmelden is verplicht en kan via de link onderaan deze pagina. Meer informatie vind je op indiestad.nl.
De zeskoppige band 'The Nude Party', afkomstig uit het Catskillgebergte in het Amerikaanse Upstate New York, maakt een mix van country en garage rock met een dikke knipoog naar de jaren zestig en zeventig. Muziekblad Rolling Stone noemde hun eerdere werk 'een ongegeneerde rockplaat, vol klakkende gitaren, sha-la-la refreinen en een lo-fi productie die doet denken aan de soundtrack van een Animal House remake'. Gedurende de pandemie zat de groep niet stil en bouwden zij eigenhandig een schuur om tot een muziekstudio. Toen de band de sound engineer Matthew Horner ontmoette, ontdekten ze dat ze de tegenovergestelde problemen hadden: Matthew had een verzameling apparatuur zonder studio en The Nude Party had een nieuwe studio zonder apparatuur. Dus nodigden ze hem uit om zijn apparatuur te verhuizen naar de Catskills om samen een album op te nemen. Zo ontstond het zelfgeproduceerde derde album van de band, 'Rides On', die op 10 maart verwacht wordt. 'Hard Times (All Around)' is hiervan alvast het eerste voorproefje.
Support: Fruit Tones
View event on Facebook
Gratis met Indiestadpas 2023
The Nude Party
Pardon Me, Satan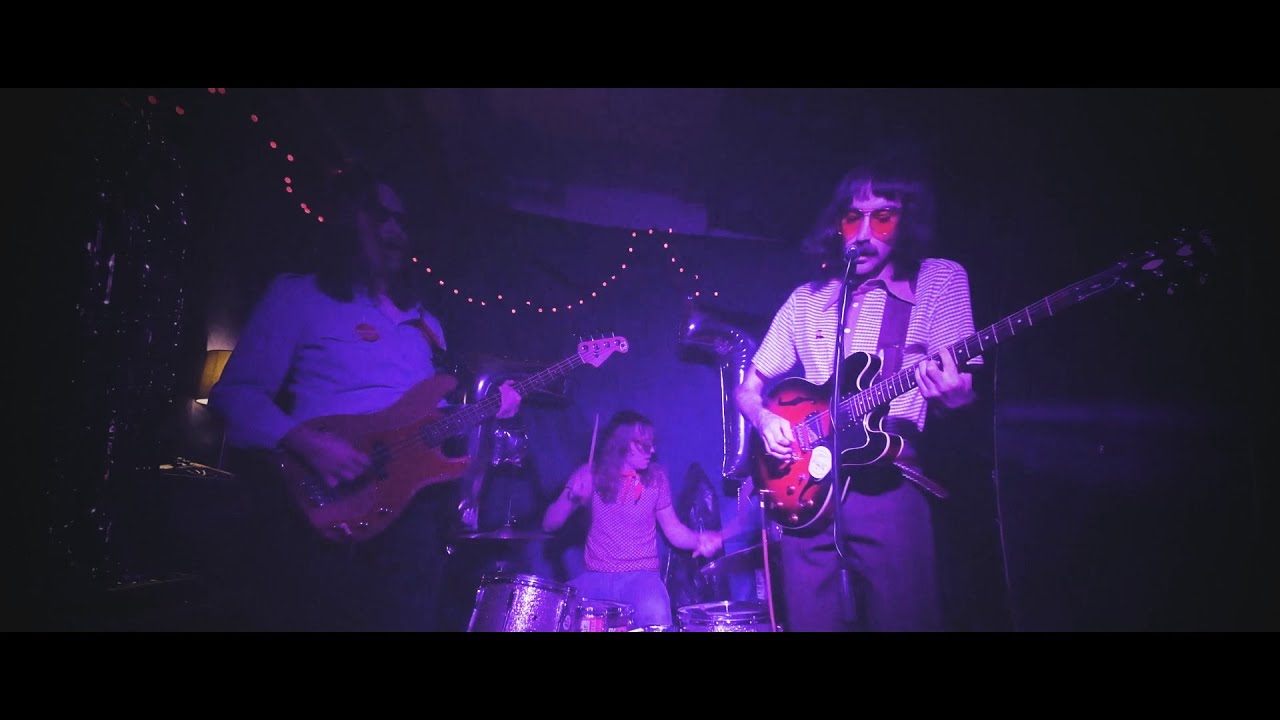 Fruit Tones
Back In The Night (Again)
How to get to Tolhuistuin
Tolhuistuin (formerly Paradiso Noord) is located at IJpromenade 2 in Amsterdam North. A free ferry is departing from Amsterdam Central Station to Buiksloterweg. Turn left and you'll walk into Tolhuistuin. For club nights, the rear entrance is used (Buiksloterweg 5C), which can be reached via the Overhoeksplein. Restaurant THT serves an extensive menu for any music lover – making a reservation is recommended.