Speedy J presents STOOR Live - ADE
Speedy J presents STOOR Live - ADE
Saturday 21 October 2023
Saturday 21 October 2023
In Paradiso - Main Hall, Upstairs Room
Doors: 16:00, Doors close: 23:59, Main programme: 16:00
Access 18 years and over only
Na twee jaar aan uitverkochte edities, keren Speedy J en de STOOR crew tijdens ADE 2023 terug naar Paradiso voor een tweedaagse editie van audiovisueel spektakel STOOR live. Info over zaterdag 21 oktober vind je op deze pagina, klik hier voor zondag 22 oktober.
STOOR live is een volledig geïmproviseerde hardware jam tussen wisselende muzikanten, onder leiding van technoproducent Speedy J. Stagedesign, licht en een team van videokunstenaars worden geregisseerd door spatial designer Karl Klomp: door middel van robotcamera's en videohardwarehacks op een LED video-object, smelten beeld en geluid samen tot een symbiose van ongebreidelde electronica. Afgelopen edities draaiden naast Speedy J o.a. al Colin Benders, Dasha Rush, Lady Starlight, ROD, Rødhåd, Sterac en Surgeon aan de knoppen.
View event on Facebook
Line-up
Main Hall
JakoJako
Karenn
Surgeon
Speedy J
Visual artists: Sibe Kokke, Emanuel Nijkerk, Danne Hekman, Karl Klomp
Upstairs Room
Alberta Balsam
mayo
Megan Leber
Robin Kampschoer
Visuals artists: Wouter Besse, Bram Weiver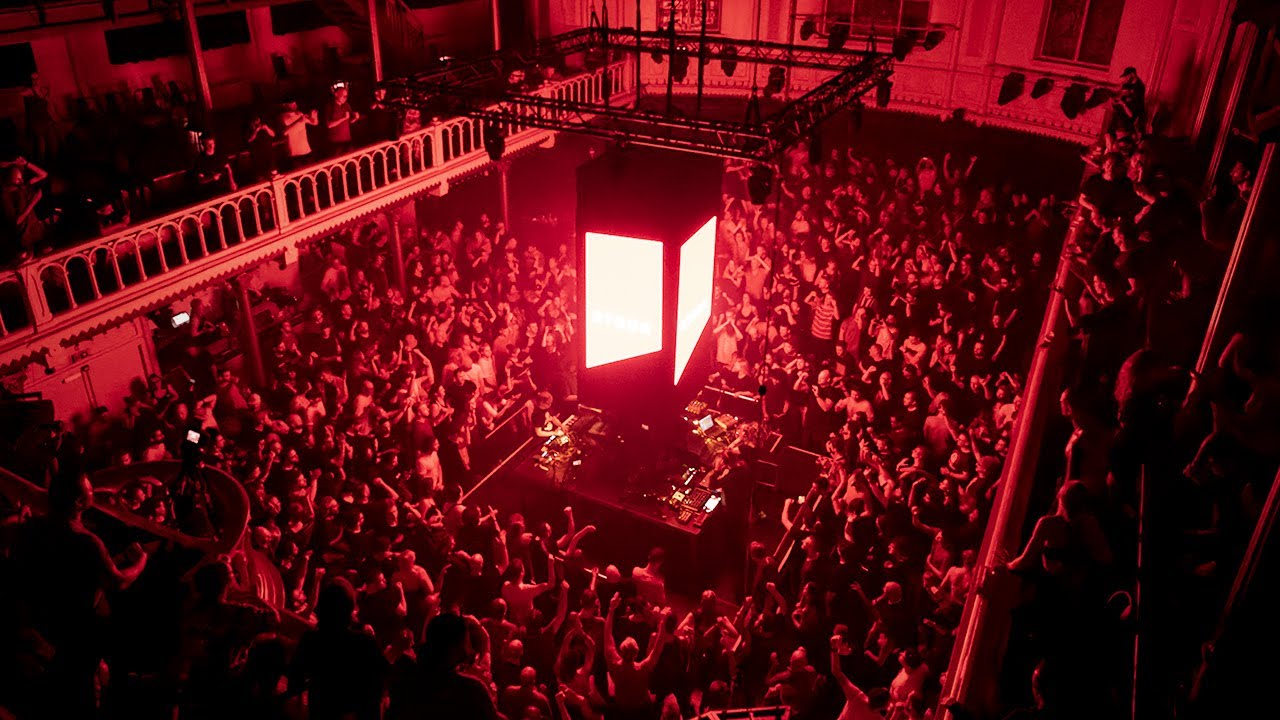 STOOR live in Paradiso
ADE 2022
How to get to Paradiso
Paradiso is on the Weteringschans 6-8 in Amsterdam. That is very close to Leidseplein. From every part of the city there are trams heading towards Leidseplein. From there on out you can walk to Paradiso. Travelling by car is difficult, since there are only a few busy parking lots nearby.