Amsterdamse Popprijs Halve Finales
Amsterdamse Popprijs Halve Finales
Wednesday 4 October 2023
Wednesday 4 October 2023
In Paradiso - Upstairs Room
Doors: 19:30, Main programme: 20:00
De Amsterdamse Popprijs is de bandcompetitie voor Amsterdamse bands in alle stijlen. In haar bestaan is de Popprijs een instituut geworden. De competitie geeft bands de kans om zich te presenteren aan publiek, media en muziekindustrie en te spelen op gerenommeerde podia in Amsterdam. Voor vele deelnemers bleek de Popprijs bovendien een springplank naar een succesvolle carrière. Winnaars zijn onder andere Cloud Cafe, Marathon, Ben Forte, WIES, TAPE TOY en Yori Swart.
Tijdens de halve finales in Paradiso krijgen Amsterdamse bands ieder 20 minuten de kans om zich te presenteren. Elke avond levert een winnaar op, de overige 4 plaatsen in finale worden verdeeld door middel van wildcards.
Op 4 oktober zie je: Subterranean Street Society, THAMES, NEWT, Legiana Collective, Rolodex, Sterre Weldring
Line-up
Upstairs Room
Subterranean Street Society
NEWT
THAMES
Legiana Collective
Rolodex
Sterre Weldring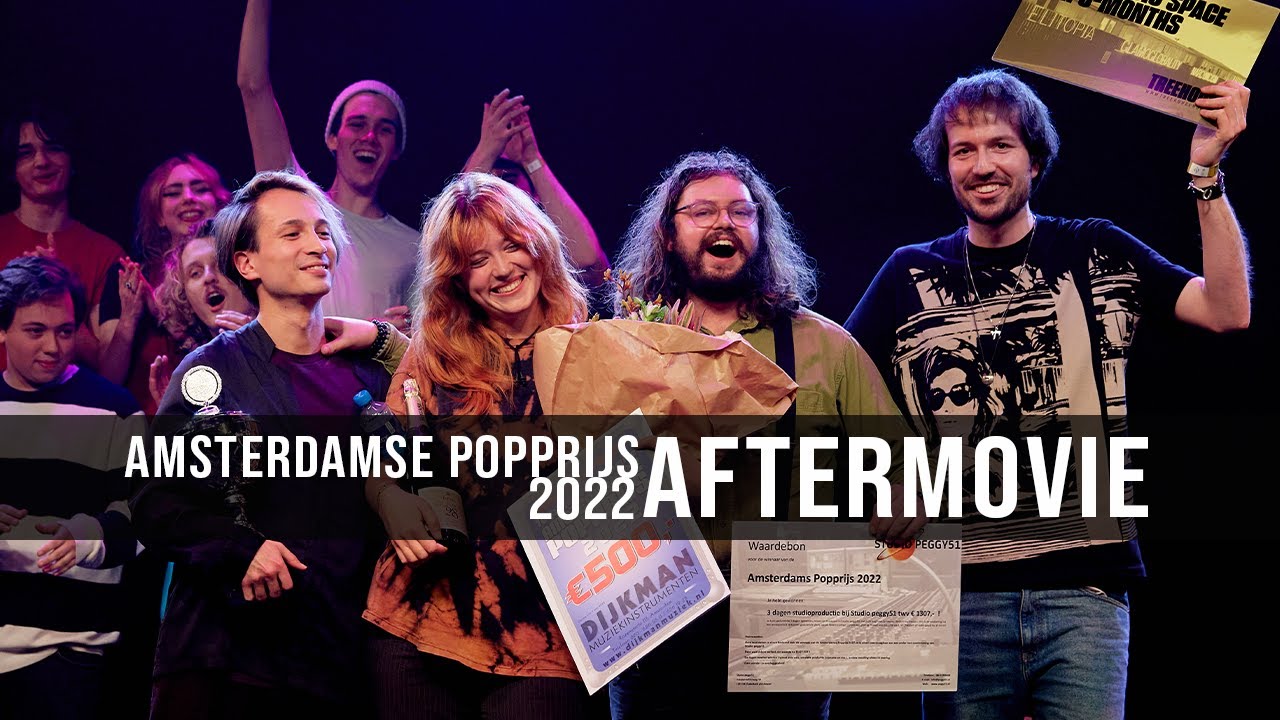 Aftermovie finale Amsterdamse Popprijs 2022
How to get to Paradiso
Paradiso is on the Weteringschans 6-8 in Amsterdam. That is very close to Leidseplein. From every part of the city there are trams heading towards Leidseplein. From there on out you can walk to Paradiso. Travelling by car is difficult, since there are only a few busy parking lots nearby.